Skilled Trades
Skilled trades roles are among the hardest in fill - in the nation and across the globe - and they have been for more than a decade. We know you feel the impact of that on your business, and you're not alone. We have access to a vast network of skilled trade talent ready to support your needs.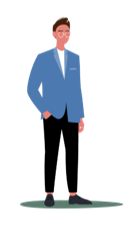 Skilled Trade Roles We Fill
Carpenters
Electricians
HVAC technicians
Machinists
Mechanics
Pipe fitters & Plumbers
Production technicians
Welders
How we provide top talent
for your skilled trade roles
Top Talent
We use our candidate database to source, recruit and deliver workers for your short-term, high-volume needs.
Skilled Recruiters
Our extensive recruiter network can staff projects or plants in multiple locations concurrently.
Assess & Develop
We go beyond just staffing - Dedicated program managers and onsite coordinators can administer testing and training specific to your facility.
Sign Up for our Manpower Newsletter
Stay Up-To-Date with Solution Leadership and Workforce Trends